XENVIS 
OVERVIEW
Xenvis is a brand envisioned by the MEHER Group which focuses on providing advanced Visualisation Solutions for Enterprise applications using Augmented Reality (AR) and Mixed Reality (MR). We have partnered with world class hardware and software providers to provide complete solutions targeted to benefit vast sectors such as:
Businesses are constantly evolving and there is continuous desire to improve efficiency of business operations and reduce operating cost.
In today's world, technology plays a pivotal role in enabling this transformation and Xenvis is well positioned to help businesses around the world to achieve their digital transformation goals by leveraging Augmented Reality (AR), Mixed Reality (MR), Artificial Intelligence (AI) and other such digital technologies.
Xenvis offers bespoke visualisation solutions based on the best Augmented Reality platforms to solve key business issues. We offer cloud hosted solutions that include complete suite of hardware and software platforms that are ready to be deployed on day one.
With the application of our best Augmented Reality Software, you will be able to enhance and transform your business. At Xenvis, we put our best efforts to understand your industry type and customise our solutions to fit your use-case and we are positioned to be as one of India's fastest growing Augmented Reality Solution providers.
The solutions are targeted towards addressing a host of challenges involved with remote assistance, logistics handling, remote health management, security and live media streaming. Our solutions can fit into various horizontal use cases such as training, remote assistance, security and safety across vertical markets such as Industry, Logistics, Energy, Education, Healthcare, Telco, Construction, Automotive, Aviation, Defense and Tourism.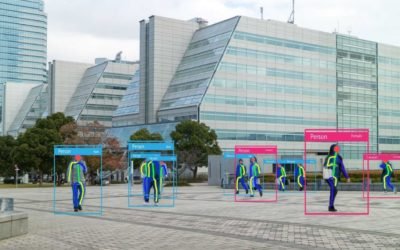 Augmented Reality solutions can be a complete game changer for industries as they transform the existing tedious methods into simpler ones. Xenvis...
read more
Contact Us
To discuss the possibilities that AR & MR solutions can provide for your business or organisation, get in touch with us.
Xenvis Solutions
Xenvis is a brand of the Meher Group that focuses on providing Augmented Reality (AR) and Mixed Reality (MR) Solutions for Education, Healthcare, Manufacturing, Security and other professional applications.
Copyright © 2021 Xenvis By Meher